SHOP OUR CURRENT OFFERS
Black Friday 2021 is over but you can still sign up below to be the
first to hear about Black Friday 2022 and our latest deals!
More Information About Black Friday
We want to give our customers the opportunity to try out new products at great prices. Nowadays, Black Friday is often used as a chance to buy presents for loved ones just before Christmas. Braun products are perfect for this - they are always well received and are not subject to fluctuating "Christmas moods".
"Black Friday" originates from the term "Black Thursday", the day which saw the largest sell off of shares in U.S. history and "Black Tuesday", the day on which investors traded 16 million shares on the NYSE in a single day. In the 1930s, American Merchants came up with the concept of "Black Friday", a day of extraordinary sales to help offset the economic impact of the crash. The concept of Black Friday arrived in the U.K. in 2010 and has since been celebrated as one of the biggest annual shopping events.
'Black Friday' takes place on the last Friday in November, meaning Black Friday falls on the 26th November this year.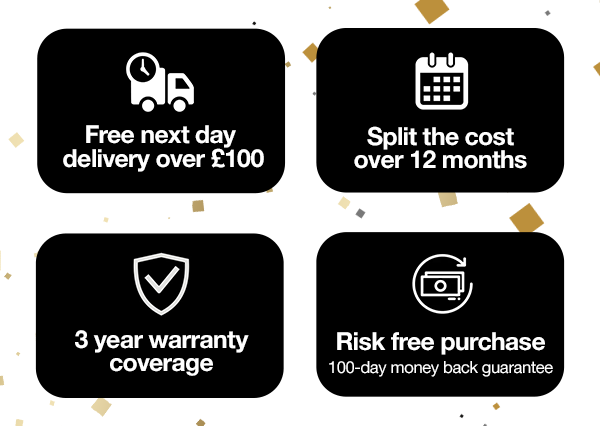 *On selected products only. While stock lasts.